Daledon is love!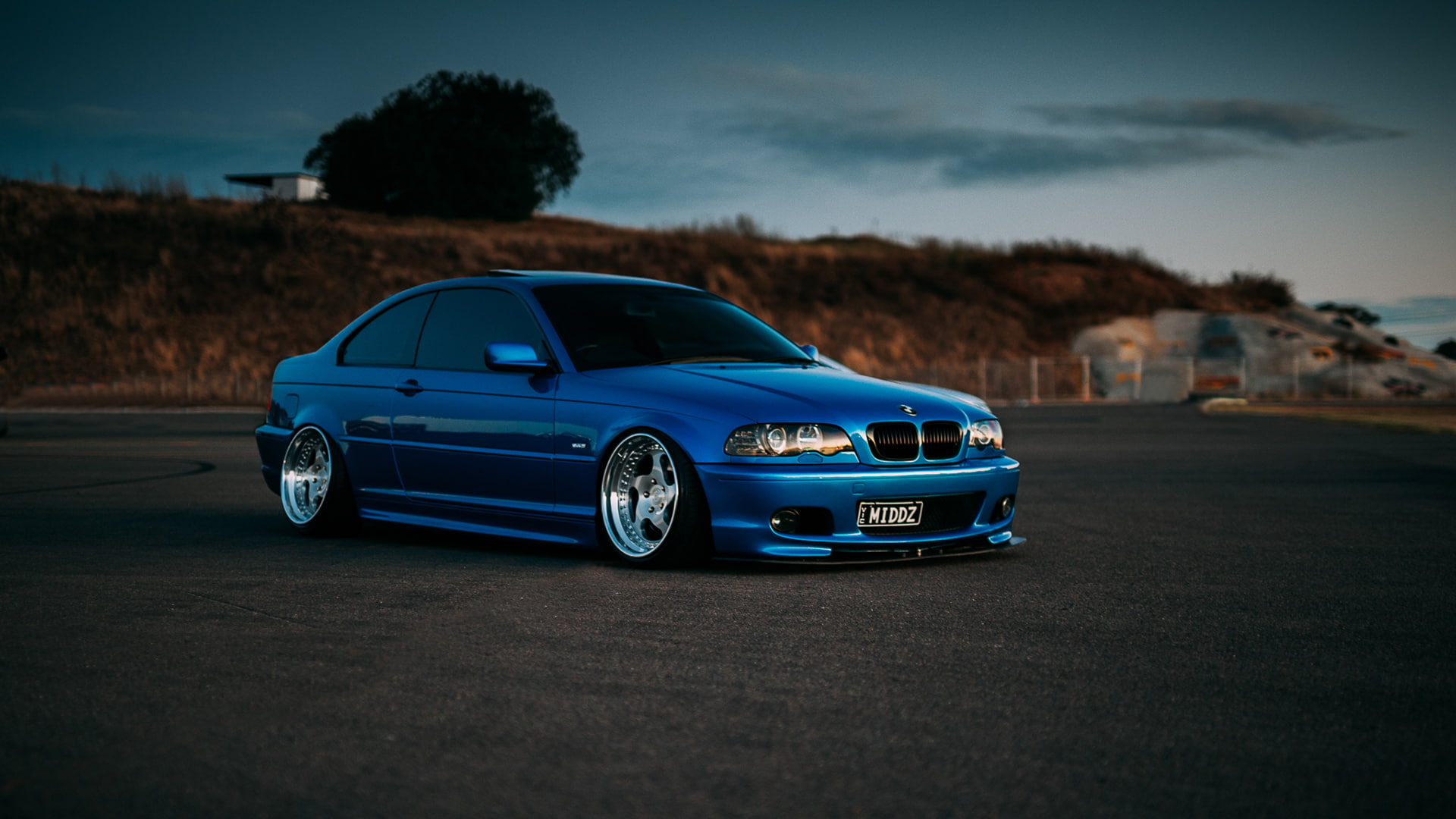 Is the E46 BMW M3 the best car ever?
The E46 BMW M3 – Reviewed!
People adore this car, and some even claim it's the best car ever. But is it? If so, why? If not so, why not? It is very interesting and that's why the conclusion required!
The E46 BMW M3, according to many, is the best car ever made. But, why? Let's do some fact check because we fancy it is important.
The 3 series is always the best BMW can ever be, the panicle of the ultimate driving machines. We are not talking about only the deaf-dumb speed; we are talking about the feel of driving. Of course, the BMW M5s or M8s are built to humiliate your neighbors' supercars, and they can't drive it every day while you can at every hour. But it's the M3 (or M4) that's have everything you "need" to put a big smile on your face. You can drive a Lamborghini, but it will make you feel like you are fighting for your life. You can drive a Tesla, but it won't give you any pleasure so you have to act as you enjoyed. But, a BMW M3, is truly the ultimate driving machine with the sheer driving pleasure because it has a character, well most of them to be honest. And the best M3 (or M4, or even M2) ever made was the e46 M3, designed in 1997 but still can outperform many modern cars in its class.
The E46 M3 has many variants or close cousins. Like 325ci, 328ci, 330i, 330ci, ZHP, CSL, CS, and GTR. The engine was from inline 6 to v8. Traction was from gravel lose roads to dry hot race tracks. The type was from normal convertibles to full spec sports cars. And BMW hasn't sold all E46 variants everywhere. However, variants don't matter, because the basic recipe was the same.
Every petrol head or automotive journalist will tell you that the greatest cars must have a character. For example, the Alfa Romeo GTV6, if you have driven one, you can tell, this car is full of character. You will genuinely feel like the car is alive and have its distinguishable characteristic. So, it is very likely that automotive journalists will like the E46 BMW M3.
Built for handling, speed, and ruthless aggression, the E46 handles like a dream and it has a character. You can even feel the significant changes in handling even if you play with tyre pressure. You can gain control at the bend by accelerating. If you brake hard you will feel like your foot is in the tarmac. This car is that good and has that much character. Very few electric trickeries, which means you have to know how to drive it to get the full of it. When driven, we have seen even the hardest core Supra fans liked it.
So, obviously, the E46 M3 has a great car spec. But, to be a G.O.A.T. (greatest of all time), or to be called the best car ever, it must have something even more. So, what are the best cars ever made? It can't be one, because cars are not for just one job, going to point A to B. Cars have to do a lot of things while going from point A to B.
Alfa Romeo 8C Spider, Alfa Romeo GTV6, BMW 3.0 CSL, BMW E30 M3, BMW E39 M5, BMW F87 M2 CS, BMW M1, Bugatti Veyron (specifically 16.4), Ferrari Enzo, Ford Sierra Cosworth, Lamborghini Aventador, Land Rover Discovery (L319), Lexus LFA, McLaren F1 (1992–1998) with v12 BMW Engine, McLaren P1, Mercedes-Benz S-Class (W221), Nissan GT-R (2008 model), Pagani Zonda, Porsche 911 (993), Porsche 911 Turbo S (991), Porsche 918 Spyder, Subaru Impreza P1, Tesla Model S P100D w/Ludicrous+ Update (2016), Toyota Prius (XW20), Toyota Supra (A80), and Volkswagen Golf GTI (Mk2) are the all-time-grates and very important cars for the automotive industry for many reasons. And the BMW E46 M3 is a member of this society because of what it has done to the BMW. It put BMW on the map, it ignited the fast car revolution in Germany, but the top of all, it made people thrive for handling. It taught people how fun driving can be. And some technologies of it are still in use in many cars, no matter gasoline or electric. It wasn't an invention; it was perfection.
But, is it the best car? The basic unmodified engine, the 3.2-liter S54, won the International Engine of the Year award in 2001. And remained the best engine in the 3 to 4-liter category till 2007. That's saying a lot. And this engine with its twin sister ruled the Ward's 10 Best Engines list from 2002 to 2004. That's an astonishing resume. The handling department is even better, handling is its party piece.
The racing resume is very sharp too, it won the 24 Hours Nürburgring in 2004 and 2005. It also won the 2001 American Le Mans Series and forced the organizers to change some rules. Additionally, it won the 2004 Danish Touring Car Championship, 2004 European Touring Car Championship, 2005 Danish Touring Car Championship, 2005 Italian Superturismo Championship, 2005 World Touring Car Championship, 2006 Asian Touring Car Championship, and the 2008 European Touring Car Cup.
When reviewing a variant of this car, BBC Top Gear presenter Jeremy Clarkson said "its BMW at its absolute best". The Road & Track magazine said it's their favorite sports car of all time. And video gamers adore it.
So, no doubt, it's still the best BMW and BMW M. No doubt, it has the best engine with multiple awards. No doubt, it's handling brings automotive perfection. And no doubt, it can really put a big smile on your face, and you simply can't put a price tag on that.
And, no doubt, there's a new love-child of this car. The F87 BMW M2 CS.