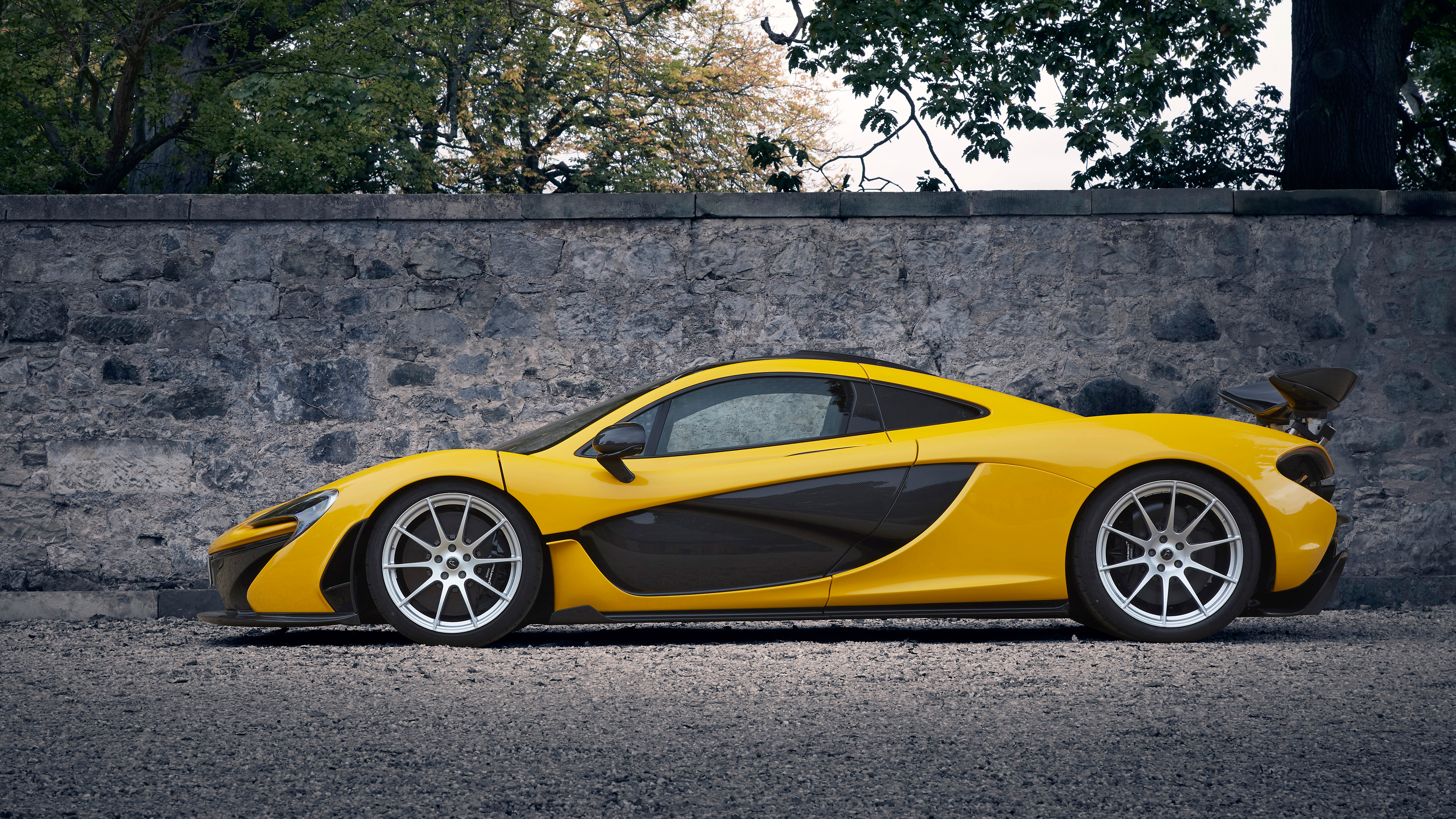 Is the McLaren P1 is the pinnacle of RWD?
The McLaren P1 – Reviewed!
It's a hybrid car, but not from Toyota, so it is something. A sailfish-inspired design, an electric motor, carbon fiber made, and a twin-turbo v8. Couple these with rear-mid engine RWD (rear-wheel drive), and you will get a car of 903 HP (horsepower).
First produced back in 2013 for a limited production run, with variants for track-only and Le Mans. Only 438 were made in total, of which only 380 were road legal. This 350 km/h (or 217 m/h) technological supremacy was initially priced at 1.5 million USD; now it's like double, even though only 2nd hands available.
If it still doesn't impress you, it's the fastest on track in its class, 0-60 m/h within 2.6 secs, dragstrip quarter-mile within 9.8 secs, and its direct predecessor is the McLaren F1. That's quite a CV.
So, why are we reviewing it after more than seven years? Because we got our hands on it, after seven years. And why we bothered? Because it's the most powerful RWD car in the history of RWD cars. Plus, maybe, it's the last RWD hypercar ever built.
So, again, why RWD? Because simply it's more fun. The cars in its class are all AWDs, don't have the thrill, sense of animal savagery, and the feel of power like the P1. Sending all 900 horsepowers to rear wheels means creating a psychopathic character that automatically refreshes your life. You think your RWD Mustang, AMG, or M4 is mad, then you should try the P1. You will never walk alone after that.
Hence, we had to give it a try. Now, the car, one of our men had driven, was a road-legal P1. And we report as he reported.
First, let's talk about the feel you can expect inside of the car. Everything is made of carbon fiber and minimal buttons or switches. The carbon fiber Alcantara wrapped steering wheel is telepathic. It's very sharp and precise, like a BMW M car. Seats are a bit hard, like the suspension, but won't be uncomfortable. Surprise, it has an aircon, infotainment system, cup holders, and somewhere to put your left foot. The view is fantastic for the class, and you can even see where you just crashed while reversing. The seating position is very low, almost feels too low, but you will appreciate it once you start driving on open roads. So, as for the inside, it's excellent considering the weight reductions done for the car.
Now, let's look at the outside. Our man had the yellow one, and oh boy, it looks fantastic. And, we are pretty sure it was looking spectacular back in 2013. Why not spectacular now? Umm, maybe because all the McLaren cars after the P1 have the design language of the P1. It is not bad if you are after the 720s. But it's a bit uncomfortable in mind, at least, if you are after the P1. The rear-end is our second most favorite design part, while undoubtedly, the headlight design is our first.
So, as we are not writing a book, let's end the design discussion by saying, thank you Mr. Frank Stephenson, you are a superhero.
And this brings us to the mechanics of the car. And yeah, it's revolutionary. Let's talk about the engine, the McLaren M838T (M838TQ is the variant used). Tom Walkinshaw Racing (UK) developed it from the Nissan VRH35L 3.5L v8 engine and made it the base of all McLaren engines ever since. This developed engine is routinely tuned and manufactured by Ricardo plc (UK) for McLaren since 2010. The turbos are designed from the Mitsubishi Lancer Evo, which once produced 400 horsepower from just a 2L engine. As a result, the stock power output is 903 HP and 980 N.m torque, with the tunning potentials beyond the 2000s. Oh, the P1 also uses many Formula-1 technologies like Instant Power Assist System (IPAS), Drag Reduction System (DRS), and Kinetic Energy Recovery System (KERS).
The Graziano Trasmissioni's seven-speed dual-clutch transmission with paddle shifters is another solid epic. Seamlessly instant is how we chose to describe it. The rear spoiler is fantastic in terms of technology, functionality, and design aesthetics. The suspensions are good enough for everyday driving. You can drive the P1 with electric power only (for 31 km), gasoline engine power only, or both (for 531 km).
The Pirelli P-Zero Corsa tyres with carbon-ceramic Akebono breaks mean mind-blowing control over the power. The braking from 300 km/h to 0 is within 246 meters, and 100 km/h to 0 is within 31 meters.
So, all of these meant an RWD hypercar that can refresh your soul after few laps on a race track. Yeah, it's poo-my-pant-off scary in the rain, but that's the fun worth a million dollars. Drifting, burnouts, and everything a real BMW M car can do, the P1 can do as well. And it's faster, much faster than any supercar. In Silverstone race track, the P1 beaten up its competition, the Porsche 918 and Ferrari LaFerrari, by 24 secs and 34 secs, respectively. That's like by a margin of a day and a week in the hypercars' watch. And this RWD nuke was more fun while setting the time. Absolutely, no doubt.
So, is it the last RWD hypercar? Certainly yeah. Is it the pinnacle of RWD? Undoubtedly yeah. Is it the pioneer of hypercars? Of course, yeah. As a result, if you want to talk about RWD or hypercars or both, you have to talk about the McLaren P1.